ManeTame is an upscale pet styling salon located in Crescent Commons in Halfmoon, New York. The stylists at ManeTame can trim your pet in anything from easy maintenance comfort clips to breed standard show clips to cute styles with touches of color.
Your pet will feel instantly comfortable in our clean, inviting atmosphere. We have an aromatic diffuser, complete with oils specifically blended for the comfort and happiness of pets and people. We even have one specifically blended for thunderstorm phobic pets!
Most pets will only need to be in our care for 3 hours or less. You can have a specific pick up time or we can gladly call you 15 minutes before your pet is done. You can be assured your pet's grooming will not be rushed and the details will be properly attended to. We do not rush your pet past their comfort level, if more time is needed to complete your pet's grooming we will let you know. If your pet is elderly or has health conditions that require one on one or express styling, please let us know on the phone while scheduling the appointment so we can be sure to provide adequate time in our schedule.
Please also remember to walk or potty your pets before bringing them into the salon. We want them to be at their maximum comfort level. Bags will be provided in the event your pet relieves him or herself on the grounds of Crescent Commons. We thank you for your cooperation in this matter.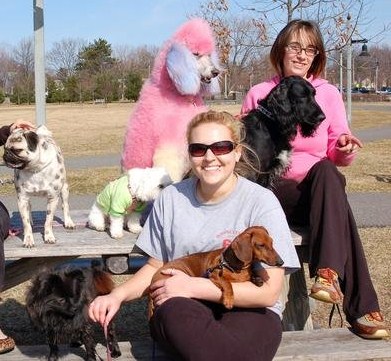 Located in Crescent Commons
1471 Route 9
Clifton Park, NY 12065
Phone: 518-371-7387 | Email: manetamepet@gmail.com

Salon Hours
Monday-Friday: 8:00 AM to 4:00 PM
Saturday: Appointments by request.
Sunday: Closed